LeBron James wasn't the only superstar who made the trip to Chicago overnight for the Bulls' NBA playoff game against the Cleveland Cavaliers.
Kanye West stepped onto center court to perform "All Day," a song from his forthcoming seventh studio album, which now has an appropriately basketball-themed title, Swish (he changed it recently from So Help Me God).
Kanye, who was raised in Chicago, introduced both teams before the tip-off and gave his performance during a timeout with more than 3 minutes remaining in the first quarter. According to the Bulls' Twitter account, Kanye's short show was a surprise to everyone inside the United Center.
The rapper also took time to pose with retired Bulls great Scottie Pippen.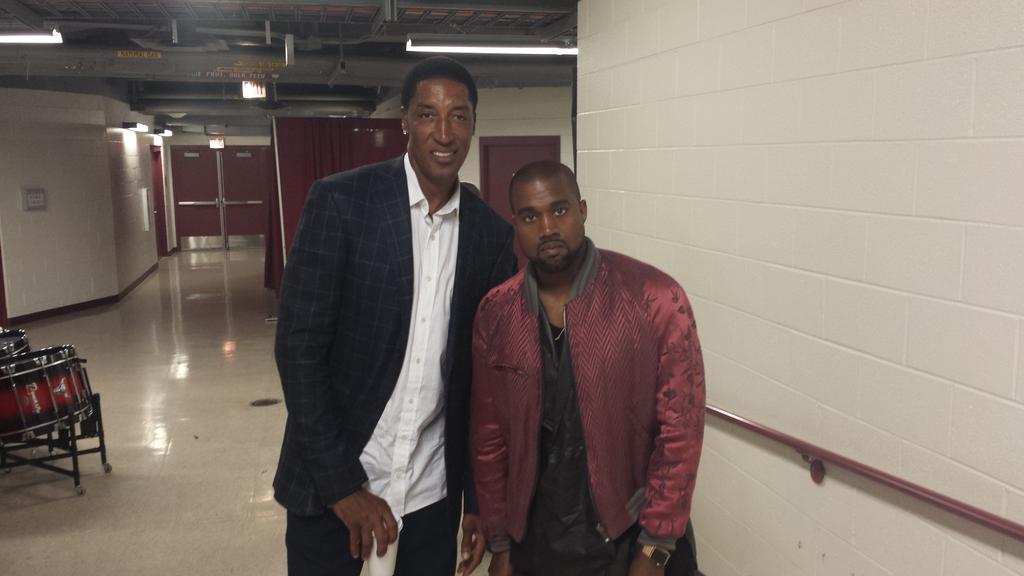 Yeezy didn't turn out to help for the Bulls. LeBron, the Cavs' superstar forward, hit a long distance buzzer-beater to break the locals' hearts. The teams are locked up at 2-2 in the second round of the playoffs.
credit: billboard.com